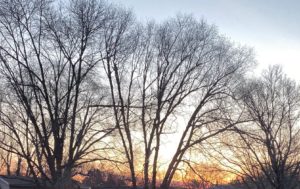 Kathy McClurken Hanson
Kathy has been writing since she was a child, when her parents forced her to leave her room to watch television so she would develop normally. Educated as a registered nurse, she went on to study business and technical writing, as well as creative writing. During her career as a freelance writer, she served as a consultant for business clients, providing Web content, marketing materials, public relations pieces, and training materials. Her feature stories, news articles and columns appeared in The Des Moines Register Ames Life & Times, until her writing caught the eye of The Ames Tribune, where she was employed as a staff writer. Her coverage of K-12 Education drew the attention of the Ames Community School District, which recruited her as Director of Community and Public Relations.
Since her retirement in 2017, Kathy has been polishing her personal body of work, which includes original songs, fiction and poetry, inspired by a life marked by love and loss.
Kathy lives in Ames, Iowa with her husband Scott and her long-haired dachshund Roger. When she isn't writing, she's spending time with her family, which includes six adult children and their partners, and six grandchildren; building relationships with people who are mostly overlooked, and helping care for adults with autism and other mental health concerns, and keeping up with friends.
Kathy is a member of Central Iowa Authors Circle, a writers group dedicated to honing the writer's craft and the art of publication.